Meinhardt appointed as a Project Management Consultant for World bank funded Rural Road Project in Uttarakhand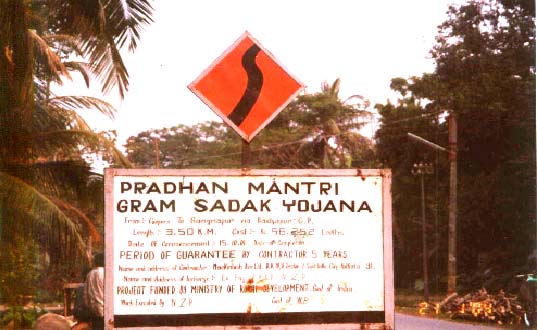 Meinhardt has been recently selected to work as a Project Management Consultant for a World Bank funded Pradhan Mantri Gram Sadak Yojana (PMGSY) Rural Road Projects in Uttarakhand and Himachal Pradesh. These projects are valued at US$215 million each and will address the problem of poor rural accessibility in a more systematic way in Uttarakhand.
The overarching objective of PMGSY is to provide connectivity to all unconnected habitations, through good all-weather roads with a population of more than 500 and 250 in hilly tribal regions where social exclusion is exacerbated by limited physical access. Although the design of the programmes are sound but there are a number of areas where enhancements are needed with respect to greater compliance with existing procedures. Maintenance is one of the main challenges under PMGSY. Other key areas include building capacity of rural road agencies, quality of building infrastructure, procurement and contract management, management of social and environmental aspects, financial management, and overall monitoring and governance of the programme. Meinhardt will also advise the agencies to deploy adequate manpower or procure any additional consultant services. The actual execution and project implementation will be undertaken by the Uttarakhand Rural Road Development Agency (URRDA) and Himachal Pradesh Public Works Department (HPPWD).
The main task of Meinhardt as a consultant is to provide advisory, management, and implementation support to the URRDA team in implementing various tasks.