Meinhardt Group CEO spoke at Bloomberg TV India's Special Panel Discussion
Meinhardt Group CEO, Omar Shahzad was invited to be on the Special Panel Discussion for Bloomberg TV India on November 23, 2015, in connection with the Indian Prime Minister's official visit to Singapore. Omar shared his thoughts on India being an attractive emerging market and is amongst the most open in the world for Foreign Direct Investment.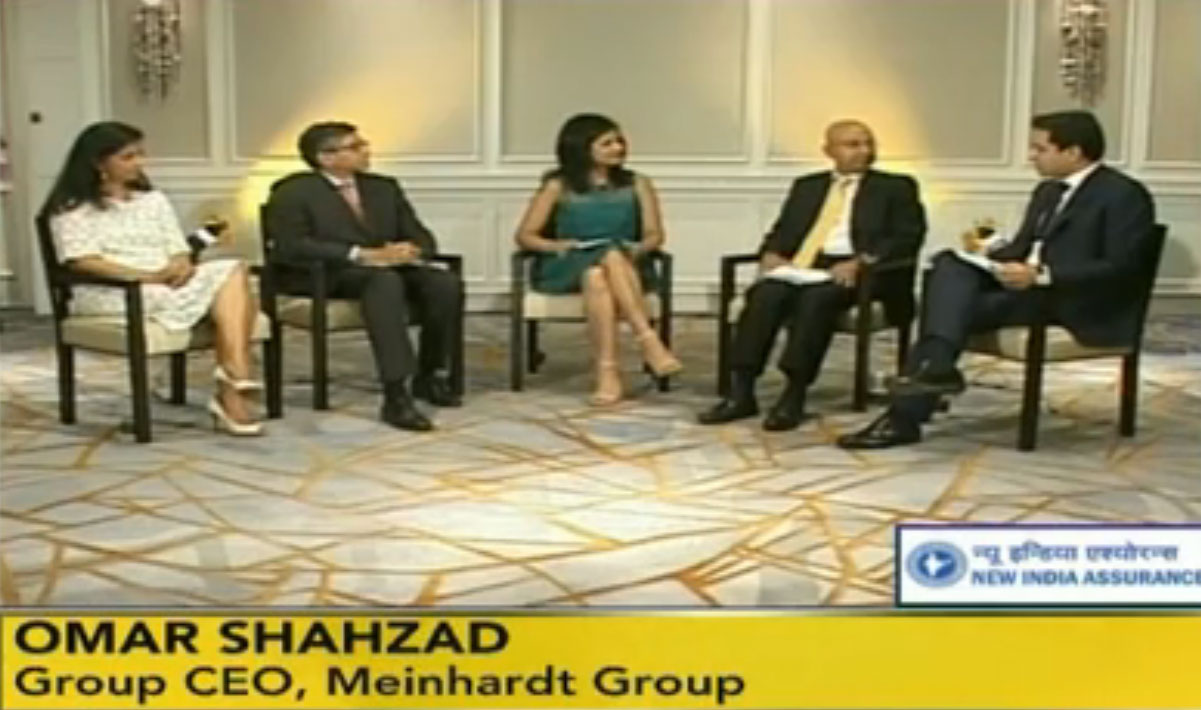 He said:  "Investors are prepared to look at India from a different perspective, many are going into India and are partnering with local companies. Over the last year and a half, we see a lot of international clients of ours looking to pursue opportunities in India a lot more vigorously than they did in the past. There's a lot more interest, especially in this part of the world, Singapore being a case in point.  Of course, we are motivated by what we see as far as the headline data is concerned. Economic growth in India now is far higher than many other parts of Asia and the Middle East and, the inflation rates seem to be down."  He added that Meinhardt's Centres of Excellence in Smart Cities and Project Management are well aligned to support cooperation in key areas like smart cities and urban infrastructure solutions within India.
The Special Panel Discussion also addressed key areas such as investing in India, policy reforms, ease of doing business, how is India placed in emerging market space, investors' views on India story, implications of global events on India such as US Federal Reserve expected policy, regulatory and legal developments with regard to encouraging FII investments in India.
For full panel discussion, please view the videos below.


http://www.thehindubusinessline.com/economy/india-better-placed-to-weather-the-impact-of-fed-rate-hike/article7909316.ece
http://www.btvin.com/videos/watch/15288/singapore-summit–pm-s-outreach-working-